Loss Control Insurance in Burbank CA & North Hollywood CA
Minimize Risks to Keep your Business Running Smoothly
JCR Insurance Services provides loss prevention services to businesses Burbank, North Hollywood, Glendale, Studio City, Sherman Oaks, Los Angeles, and surrounding areas.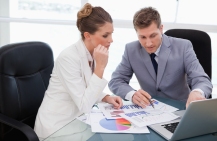 Risk management and loss prevention are crucial when it comes to running a business. Not only is it necessary for you to provide a safe work environment for your employees, it's also important to be prepared in the event an accident occurs in the workplace.
Keep your business risks to a minimum with loss control coverage from JCR Insurance Services. We provide a number of loss control services, including but not limited to:
Safety program development
Safety training
Customized loss prevention materials and risk management services
And much more …
Industry-Specific Services
JCR Insurance Services has your business covered; from healthcare practices to technology services, we provide industry- specific services to match your business' needs. Our consultants are reliable and efficient in controlling and preventing the inherent risks that come with running a business.
JCR Insurance Services representatives are here to help ensure that your business runs smoothly. Contact us today to set up a consultation.
Our Location
JCR Insurance Services
2221 W Olive Ave, Ste M
Burbank, CA 91506
Main office:
818-214-8121
Testimonials
Jean Carlo is always pleasant to talk to. He takes care of your insurance needs when he says he will. I just added earthquake insurance on our house policy on the phone, and it hardly took any time. It's never a drudgery to have to communicate with him. I have great faith that he will be there for us if we ever had a problem. We are so glad we have him as our insurance agent!!!
Jean-Carlo is a down-to-earth, knowledgeable and thorough insurance broker. I've called him with insurance questions on a few occasions, and I've been very impressed by his ability to understand my needs and concerns.
Love JCR services!!! Always there when you need him,very dependable and cares about his clients like they are family.
JCR Insurance Services is a great company that will service all of your insurance needs. They got me a great deal on my auto and health insurance and Jean-Carlo (the owner) took the time to explain all the details. He provided excellent service in a timely manner.